Consumer group Which? has conducted a thorough study to determine the cheapest supermarket in the UK for January 2023. They compiled a list of 48 common household items, ranging from groceries to household essentials, and tracked their prices at six major supermarkets.
Aldi Tops the List as the Most Affordable Supermarket in the UK for January 2023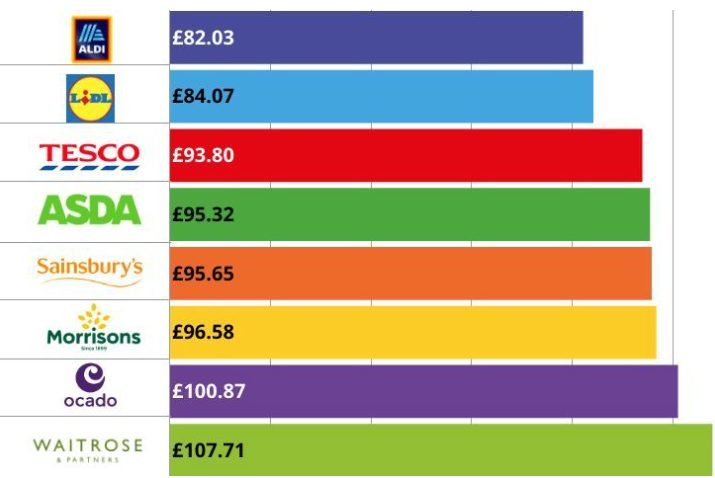 The results showed that Aldi was the clear winner, with a total cost of £82.03 for the basket of items. Lidl followed closely behind with a total of £84.07, while Tesco came in third place with a cost of £93.48.
The study showed that luxury retailer Waitrose was the most expensive of the six, with a total of £107.71 for the same basket of items.
These findings provide valuable insight for families looking to save on their monthly grocery bills. By choosing to shop at Aldi, families can save over 25% compared to shopping at Waitrose.
In today's economic climate, every penny counts, and these results help shoppers make informed decisions about where to buy their household essentials. By choosing the most affordable option, families can save a significant amount of money without compromising on quality.